EpiReminder – Never miss a TV Series episode again!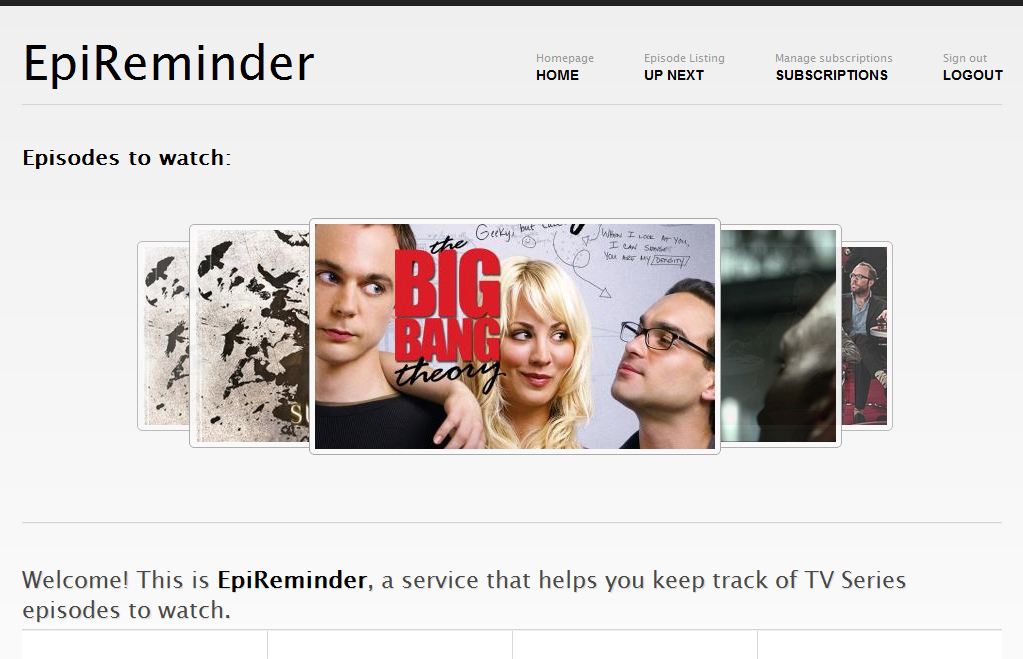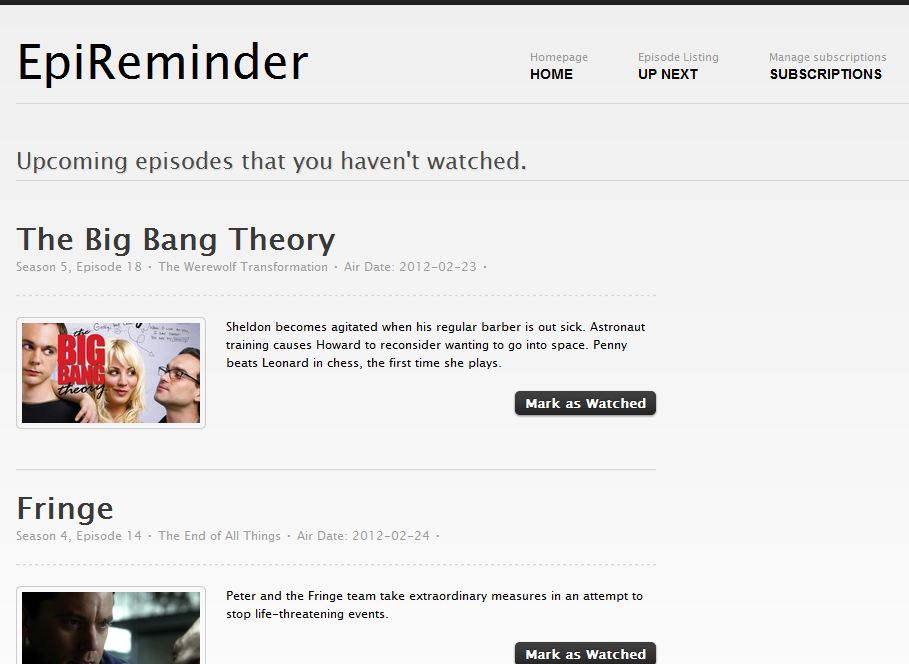 I am watching several TV series during the week. Sometimes their schedules change, and keeping track of which episodes I have watched, and which episodes I have to watch is a hassle. I have to go through episode listings, read through the overviews and figure out what is the last episode that I watched. I've always looked for a tool to help me with this issue, but failed to find such a tool that met my requirements.
So, I built EpiReminder. It is a service that helps you keep track of TV Series episodes to watch. You can subscribe to your favorite TV series and mark the episodes that you have watched. EpiReminder would then show you the episodes that you haven't watched so far. The episode details are constantly updated from thetvdb.com.
This is my first complete PHP project. And I'm  constantly upgrading the site with new features. So I welcome you to check out EpiReminder.