If you have signed up in a couple of mailing lists, and your Facebook notifications are pouring in, managing your inbox is pretty hectic. It's even worse if you couldn't check your email for a couple of days. Gmail has provided some handy tools to make your life a little bit easier.
Priority Inbox:
Use this right, and I'm sure checking your email would be a whole lot easier. Gmail Priority Inbox automatically identifies your important emails and sorts them separately, so you can focus on those emails that matter to you most. Gmail predicts which messages are important to you based on several facts such as who you email, which messages you reply to, etc. And you can help Gmail predict by marking your emails as important or not. It does take some time for you and Gmail to get adjusted, but after that Gmail predicts your important emails accurately.
Checkout this video introducing Priority Inbox
Check this out for more information.
Labels and Filtering:
Gmail allows you to label your emails. You can do this drag and dropping a label to your messages.
You can create labels and manage your emails easily. With Gmail's filtering you can automatically add labels to your emails.

Let's take an example; I want to label all my emails from Facebook under a label "Facebook"
Open an email you received from Facebook, and under "More Actions", click "Filter messages like these".

Then you can specify any other criteria that you need, and on the bottom you will see a list of emails that match your criteria.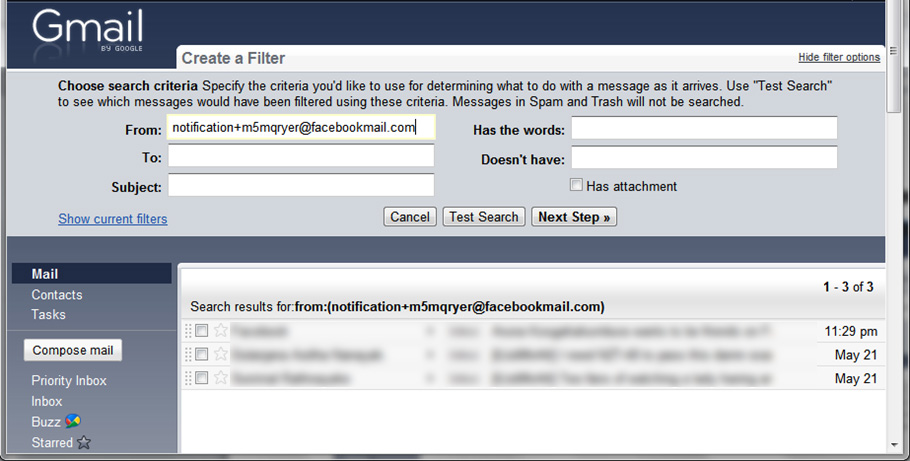 In the next step, check Apply the label. You can select an existing label or create a new label.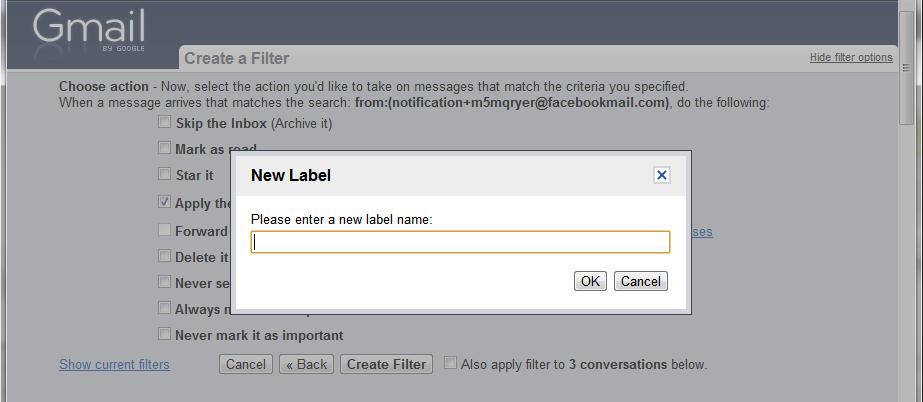 If you want the label to be applied to the currently filtered emails check "Also apply filter to…" and click "Create Filer"
And you will see that the filter is applied to the emails from Facebook. Similarly you can add filters to filter all your mailing lists.
It will take you sometime to setup all these filters, but believe me, it's worth it.