About a year back, me and a couple of my colleagues were invited by 99X Technology to present us their internship program. We spent half a day in the office, where they explained the internship program and what's in store for interns at 99X Technology. After a very promising presentation, we were introduced the employees and we were taken on a tour around the office.
Back then, I didn't have a clue about where to do my internship, but finally I decided that I should join 99X Technology. I started my internship on 14th May, 2012, and looking back, I realize that this was one of the best decisions that I have taken.
Internship at 99X Technology was not only about learning the corporate behavior and new technologies, but it was about engaging in various activities, having fun, and being a part of a nice family.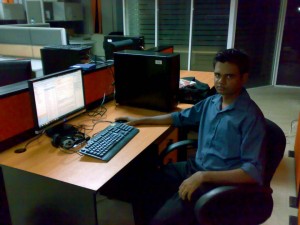 I worked in 3 main projects. I love software design and architecture, and I was involved in building reference architecture for large scale JavaScript web applications. This project, named BoilerplateJS is now released as an open source project. It now has a small community of developers and is used in a couple of products at 99X Technology. The next two projects were client projects (and I will not disclose too much information about them) where I was exposed to PHP, ASP .NET, HTML5 and JavaScript.
During the internship we organized two events, Inventors' Challenge and Interns' Summit. Both of these events were a huge success, and we received great complements from both 99X Technology and the participants.
The fun I had at 99X Technology cannot be forgotten. There were monthly sports committee events, different CSR projects, trips and numerous outings. At 99X Technology, there was always a reason to celebrate!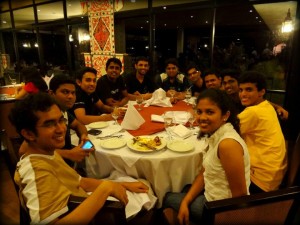 I thank 99X Technology for providing a well-planned and an all rounded internship. It was simply the best internship ever!